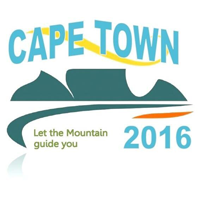 By now everyone must surely know the worst kept secret in Geocaching circles. Cape Town will be hosting the next South African Mega Event. For those who don't know what a Mega Event is, do not fear, we will let you in on it.

It is the biggest and the best Geocaching Party of the year. At least 500 passionate geocachers will get together for a weekend of fun.

There will be all kinds of activities to cater for everyone:
Hikes along popular trails guided by local geocachers.
Caving for the more adventurous cachers.
Abseiling for the extreme junkies.
Early morning sunrise events.
10 Icon days.
Competitions and fun activities with spot prizes.
A beer fest with live music.
An amazing race event at the V&A Waterfront.
Kiddies activities to keep the little ones busy.
An event on top of Table Mountain, one of the 7 Natural Wonders of the World.
Buddy caching with local cachers that will happily show you around.
Geocaching shops with all things nice.
Talks and workshops with the experts of the caching community.
To make a long story short: We're going to have a whole lot of FUN. The Cape Town Team is hard at work behind the scenes to get everything sorted out, so that you can just show up and enjoy yourself. Bring your family, bring your friends, charge your GPS devices and make sure you do not miss out on the Cape Town Mega Event.

Mark the 1st and the 2nd of October 2016 in your dairy in big bold red letters :"MEGA". Put in some leave and promise the kids you will take them for a holiday in Cape Town. We're looking forward to see you in Cape Town soon.