The West Coast Geocaches hosted their 2016 event on the morning of 01/01/2016 at 10am.
The event was well attended by both local teams.
The day started off with a misty morning after the previous days hot temperatures of over 38 and 40 degrees.
A strange 4 legged muggle came to attend the event and just had to join in the fun.
Team Wildbirds is planning the next event for Langebaan on the 29th February, and they hope to see some more teams in the area to selebrate the extra day.
Some pictures of the event: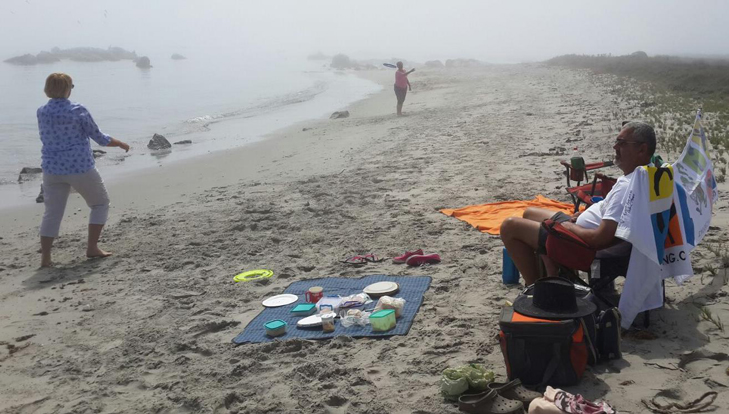 Article submitted be eneveraa